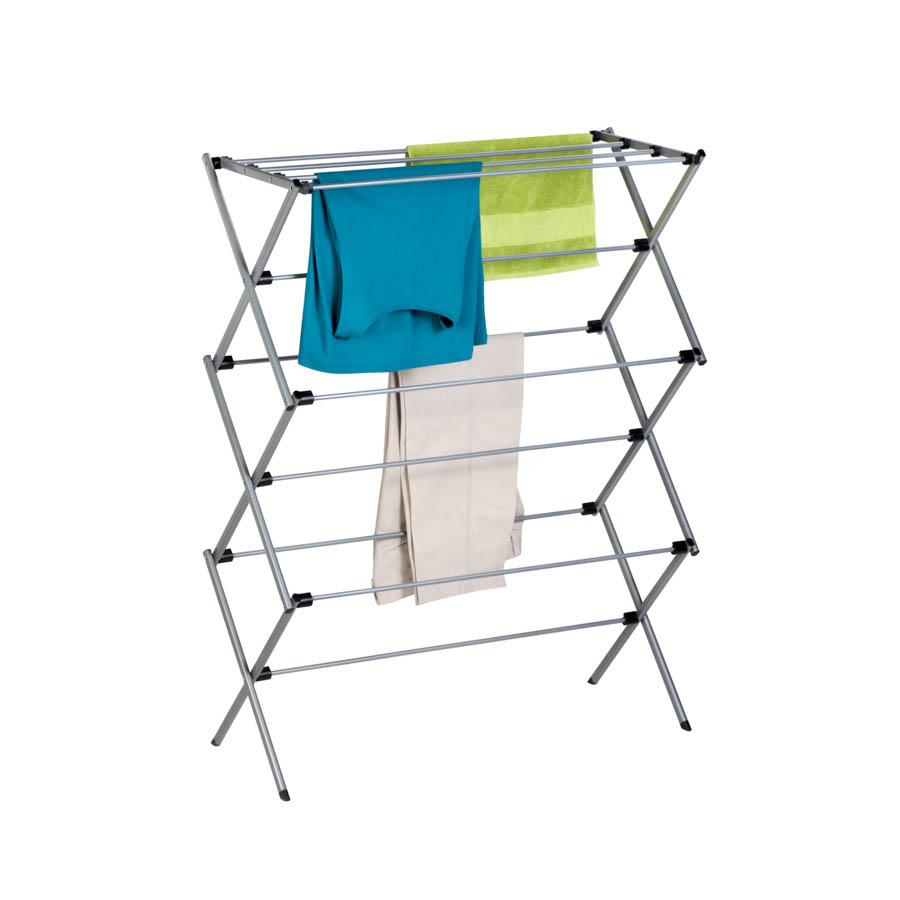 Deluxe Oversize Metal Drying Rack
An excellent drying alternative, this over sized metal drying rack offers a sturdy and portable design that allows you to set up anywhere. It allows for up to 28.5 feet of optimized drying space and its fold-down design allows for easy storage when not in use.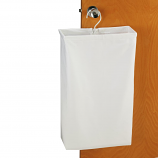 Doorknob Laundry Bag - White Canvas
The Doorknob Laundry Bag has a hanger design which allows you to conveniently hang it in any desirable location. The bag is held open at all times for easy access and it also has a full zippered back for easy removal of clothing. This breathable canvas holds about two loads of laundry.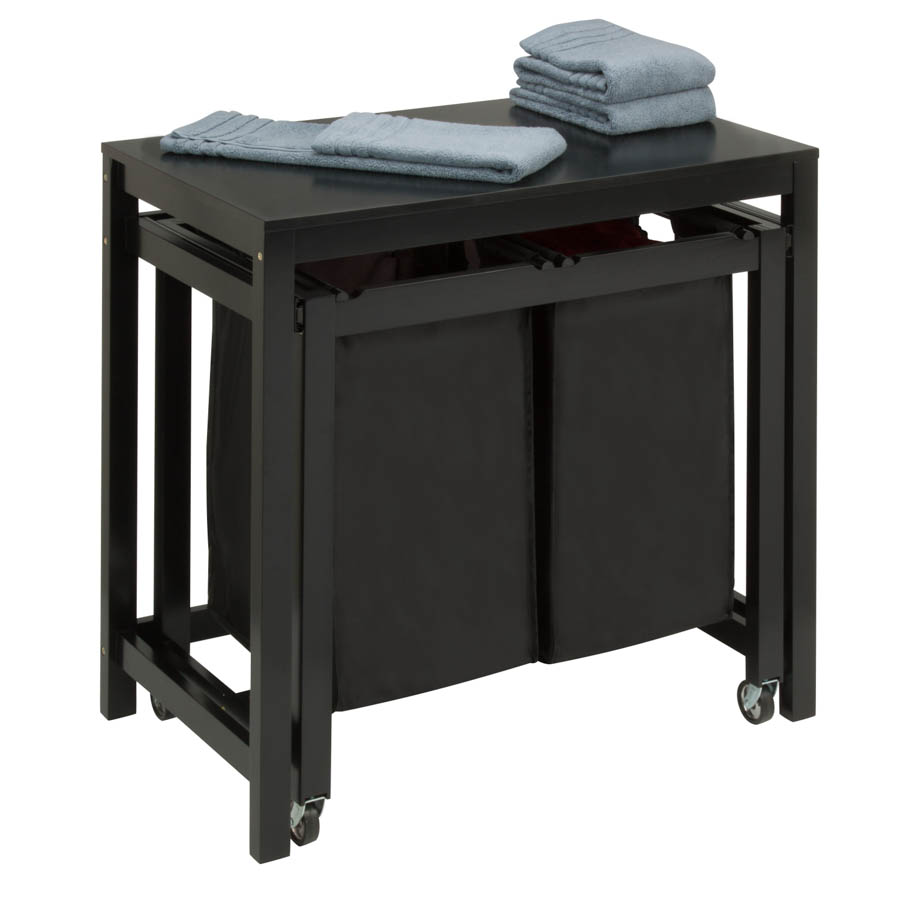 Double Sorter Folding Table
This stylish black laundry sorter with a folding table top would be an excellent modern addition to any home. The sorters pull over and have removable bags to make washing them a breeze.