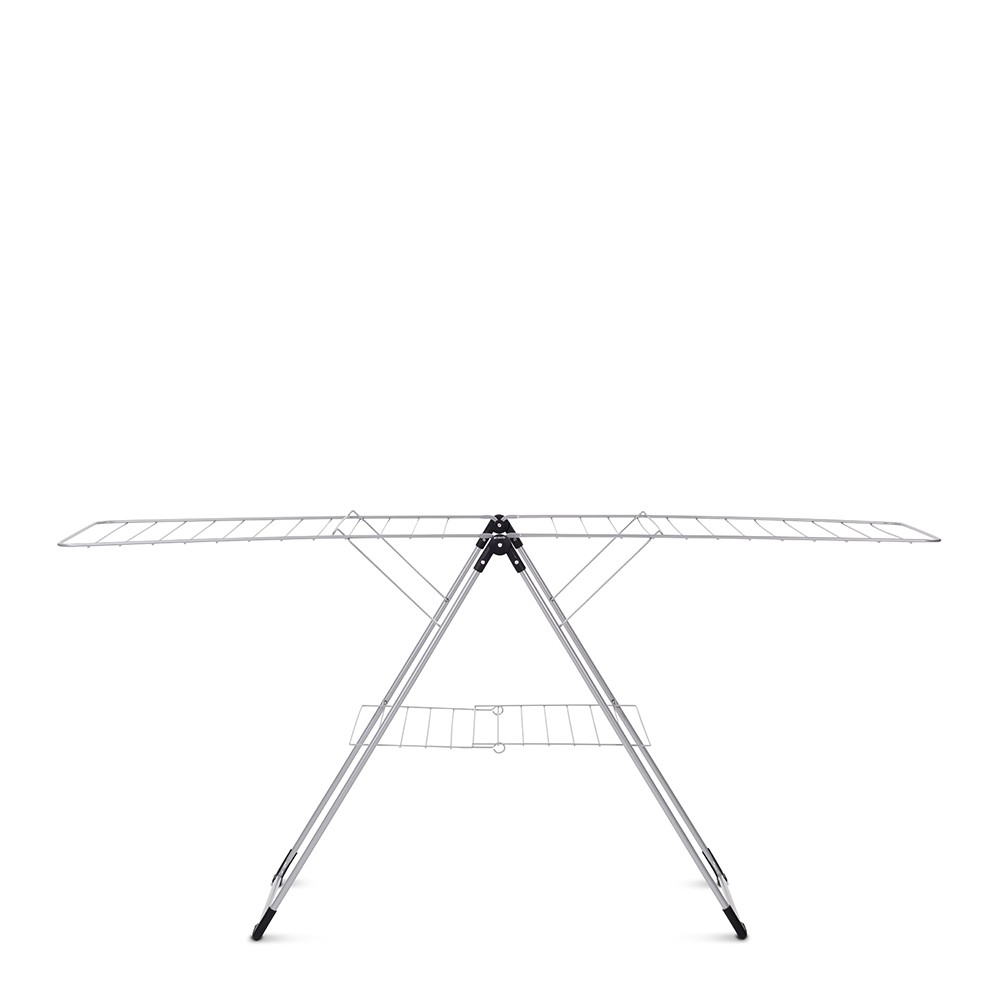 T-Model Drying Rack 20 Meters
This handy T-Model Drying Rack from Brabantia will securely hold a full load of laundry while drying. Simply place your items on the rack for hassle-free and eco-friendly drying.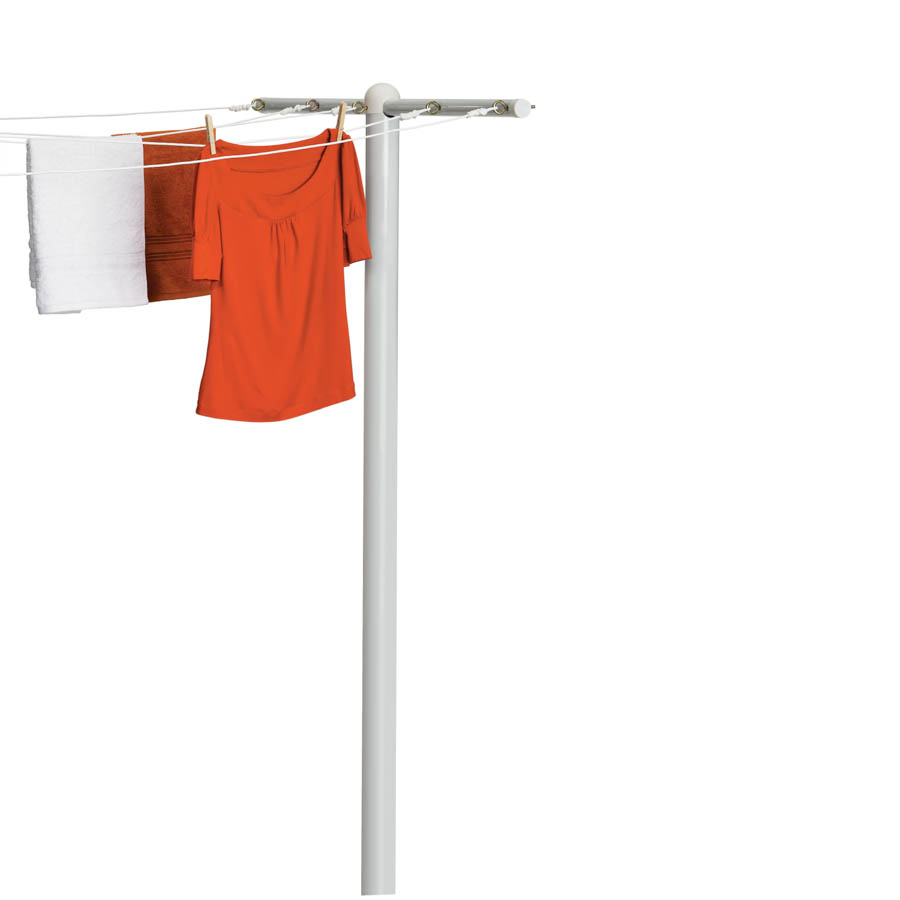 T-Post for 5-Line Outdoor Clothes Drying
This sturdy and rust-resistant T-Post is installed permanently and allows for up to 5 lines to dry your clothing on! This post is designed for wall-to-post installation, but by buying a second T-Post, you can easily construct a free-standing system. Posts must be embed in cement to provide maximum stability.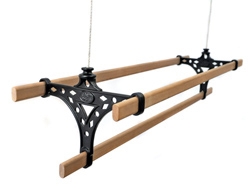 Tri 3 Lath Pulley Clothes Airer Kitchen Maid
This stylish Tri 3 Lath Pulley Clothes Airer Kitchen Maid from Cast in Style is perfect for small spaces or narrow rooms. Made from quality material, the airer has decorative cast iron ends that display a classic design.