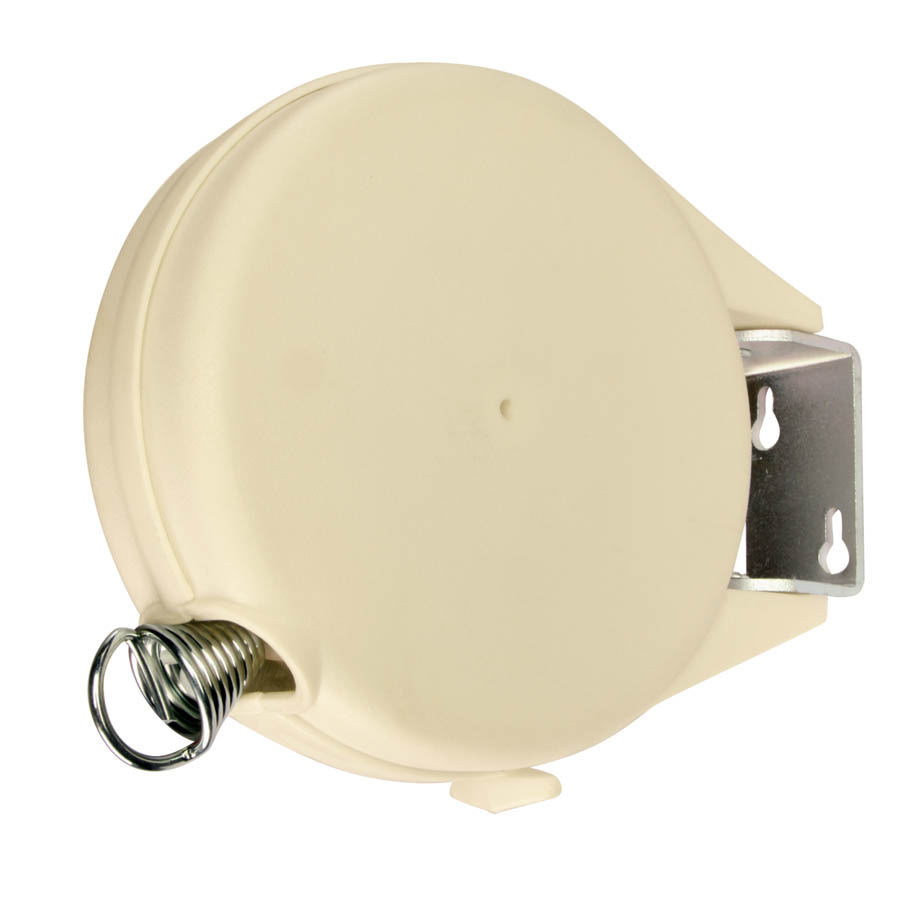 Indoor/Outdoor Retractable Clothesline 40-Foot
Sometimes it's just not possible to have a permanent clothesline. The key to this problem is to have a retractable clothesline that can be used outdoors or indoors on those rainy days. At 40-ft long, this retractable clothesline allows you to hang your full load of laundry and quickly reels up to store away when you don't need it.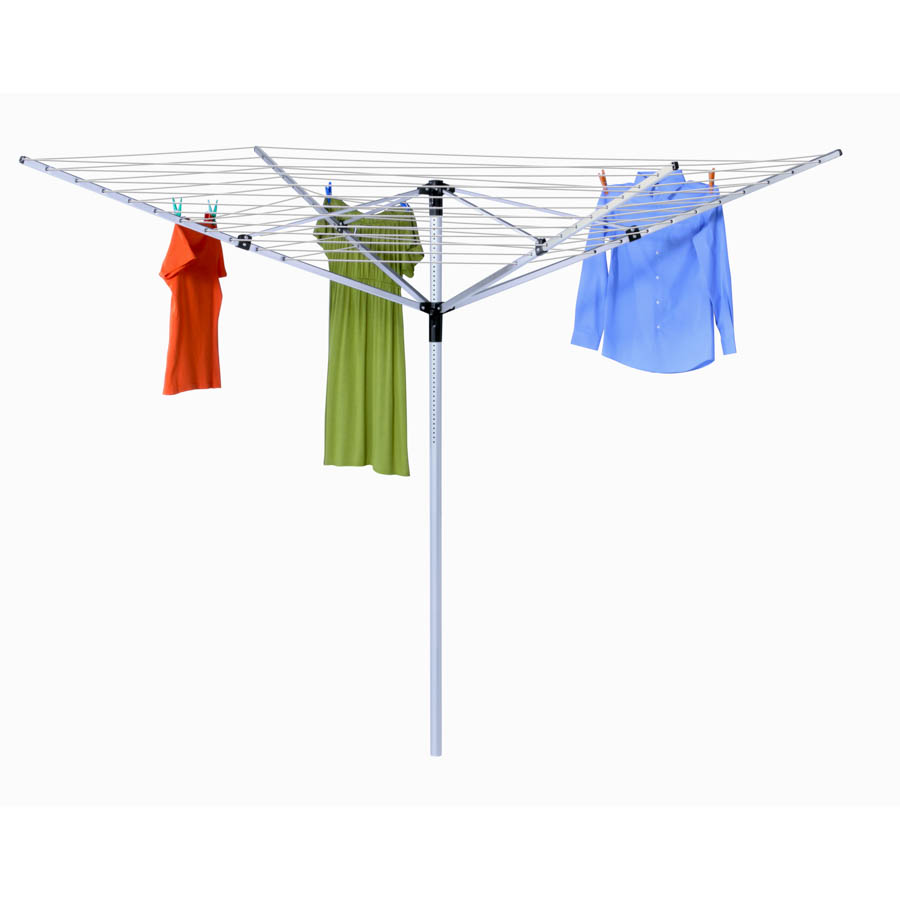 Inground Umbrella Dryer
This in-ground umbrella dryer is made from rust-resistant aluminum and is highly durable. Able to hold heavy loads and can handle the natural elements that Mother Nature throws out. This excellent eco-friendly product is able to hold many items with its 165 feet of drying space. In ground installation required.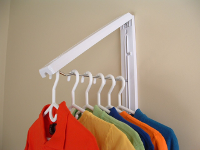 InstaHANGER Fold Away Clothes Dryer
InstaHANGER Fold Away Clothes Dryer has an amazing 12" of storage space in a sleek and compact design. Perfect for anywhere around the home.