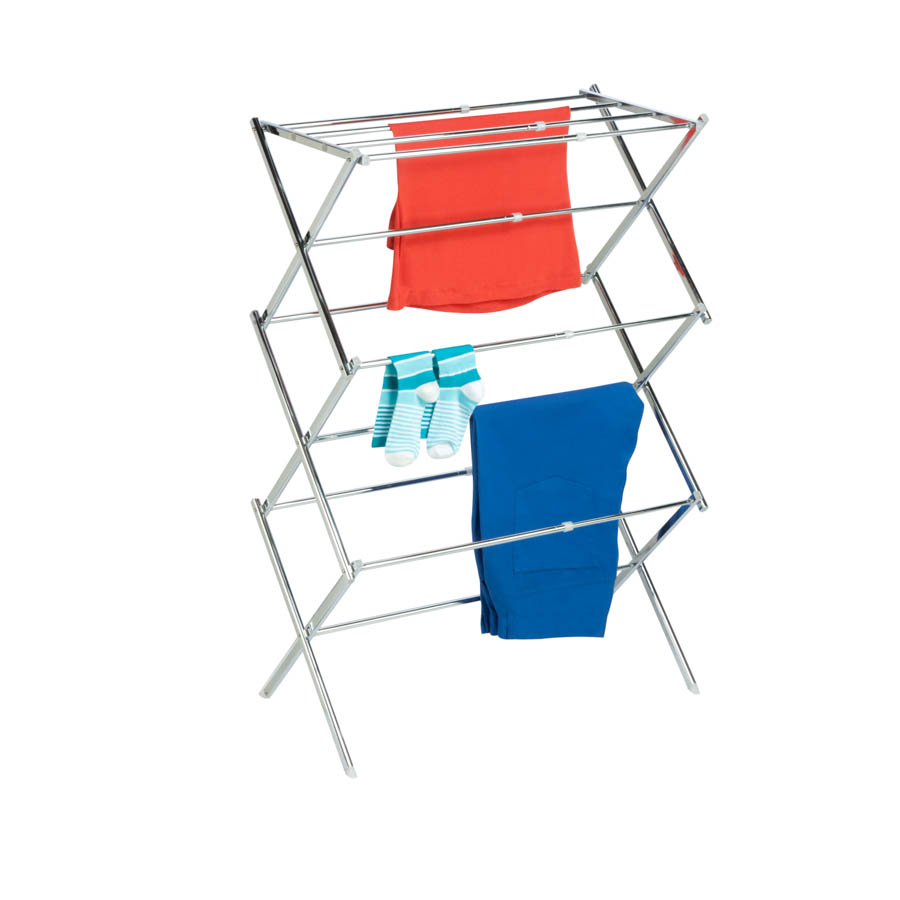 Expandable Drying Rack, Chrome
A beautiful and simple way to save energy! This drying rack offers a stylish chrome finish for ease of cleaning and sturdy construction. It can easily be expanded from 19 in to 30.5 in and quickly folds up to be stored when not in use.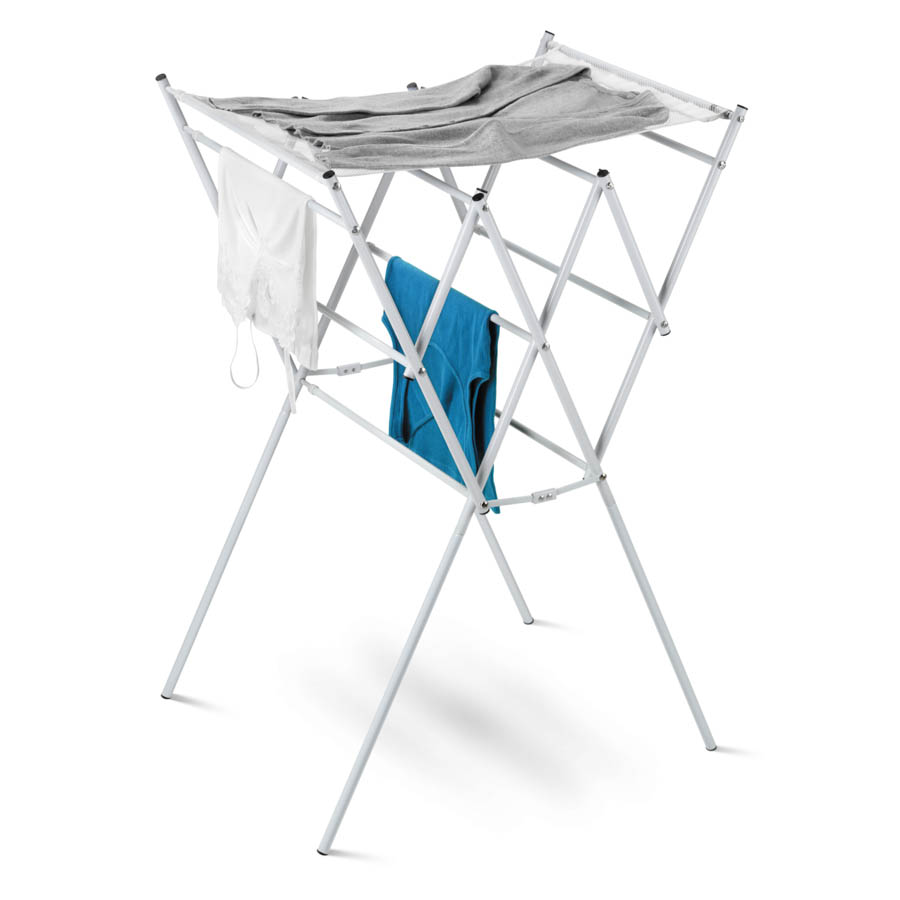 Expandable Mesh Shelf Drying Rack, Silver
This expandable drying rack is great for both indoor and outdoor use! It has many qualities, including a removable mesh top for delicate items and is portable so can be moved anywhere. It can expand from 21.25 in to 37.25 in and easily folds up to 2" deep for easy storage.